theDailyKitty.com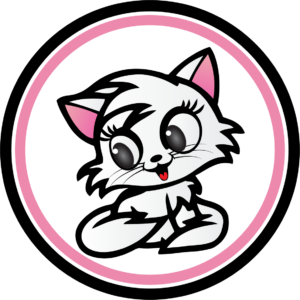 I love cats… They have always been a big part of my life.
When I was pretty young, around 6, we had a cat named Tigress. She had colorings like a tiger. One night, Tigress had her kittens on my chest… While I was sleeping! No joke!
I woke up in the middle of the night, and she was having kittens on my chest while I slept!
I still remember it to this day, almost like it was just yesterday. Some memories last a lifetime, and shape our future outlook on life. I cherish this one as a special gift. Who else can say that a momma cat had her kittens on their chest?!?!?
I wish I had pictures to show you, but that was more than 40 years ago. Life was a lot different back then. Not so many cameras for one. Technology has come a long way since then, but alas, you still can't take pictures of the past ;).
I've had the pleasure of knowing a lot of cats since then. In fact I live with 11 right now… yes 11 !!! They are some of my best friends.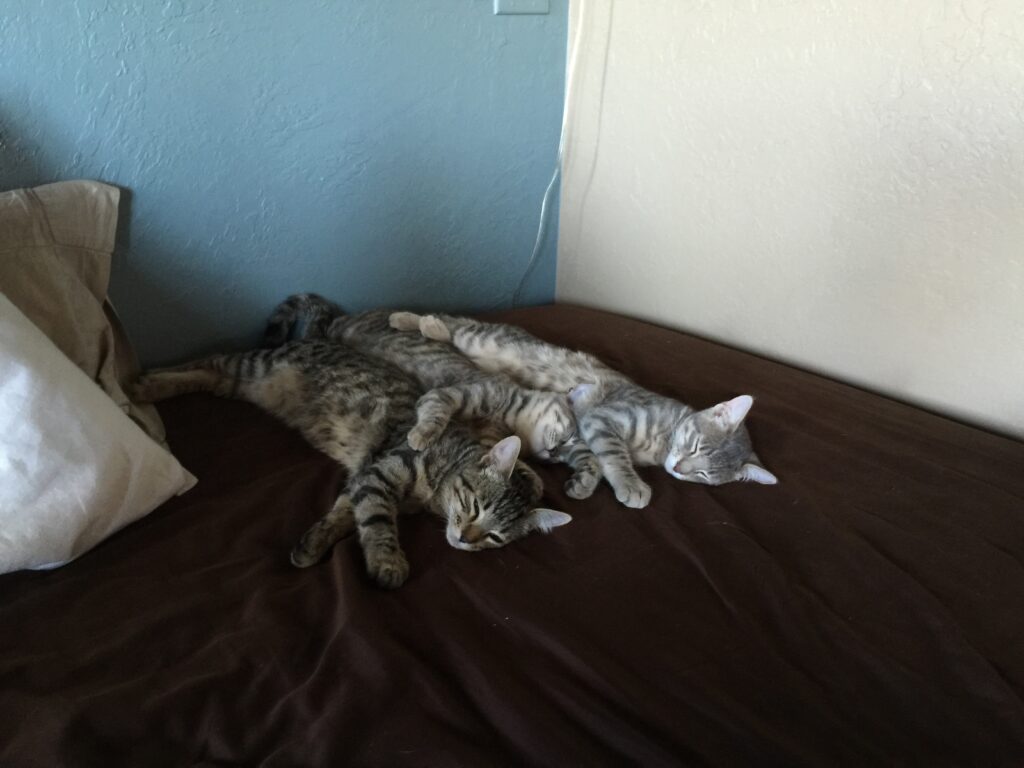 These days I take pictures of everything!
I think a lot of people do. I have so many cat pictures its ridiculous! I know my mom has a million, and I'm certain others have lots too.
The plan for this site, theDailyKitty.com, started out as a way for me, my friends and family, and even anyone really, to upload their kitty pictures and be able to share them all over!
A huge library of magnificent cats!!!
The idea is that I wanted to make something that is both useful, and also a sort of 'support system', for people who love cats. Specifically for those who start, and work in, cat rescue projects.
Everyone needs a helping hand at some point in their life. To me, that's something that should be celebrated, because it's important. I believe it is the will of our all mighty creator, that we all be good to each other, and help each other out. All of us, not just the humans!
Almost all of the cats in my life have been some sort of 'rescue'. The three little ones in that picture above lost their mom to a vicious dog attack. They were abandoned at a property I owned at the time. Someone just left them inside one of the buildings. Who does that?!?!
This is a picture of the first time I saw them.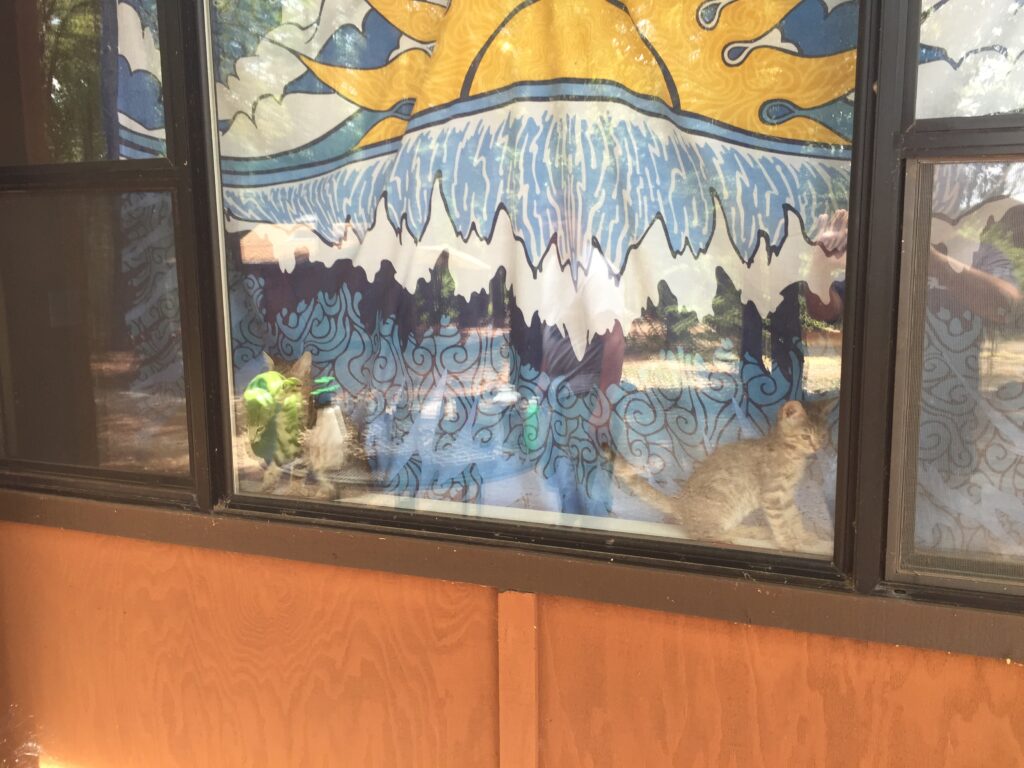 I need to edit that picture so you can see all three kittens in there… in the left hand corner of the window there are two! You can see them both if you zoom in.
That picture was taken the day I met these three. Someone had left them in one of the buildings on the property. They had been in there for quit a while, weeks at least, the property had been vacant for some time.
I actually wasn't looking to get any kittens, but these three just sort of 'fell' into my life. What are you going to do? How could you turn this away?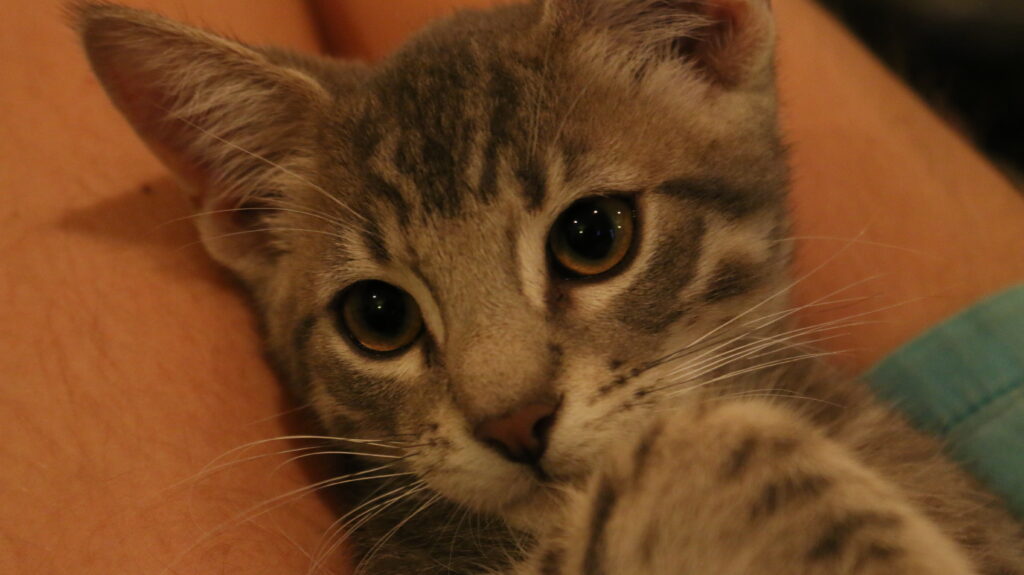 ---
So anyway, the idea for this website is to feature all sorts of cute kitties on the front page, and tell their stories, one every day!
theDailyKitty, get it? ;)!
I want to have a place where people can upload fun pictures of their cats, doing what cat's do, and people can browse through the fun pictures and 'vote' for the best ones.
Cats love to be celebrities!
Now, there's lots of mechanics to it on the backend, like uploading, voting, tallying the votes, and even storing the pictures in a way that doesn't cost a whole bunch of money!
The idea was also designed to be a site for anyone to store and keep all their cat pics safe, and sound, all in one place that lasts forever. That's not exactly easy to do… web hosting, storage, and bandwidth are expensive!
So this project has been on the back burner, just simmering in the back of my head, for a long time.
I started a Facebook page for this project a while ago and it got pretty big. It's up to 500k+ followers now, with some incredible engagement. All sorts of people LOVE cats!
People love to look at pictures of cats doing their thing, and they love to share them. These truly magnificent creatures add so much to our daily lives. Anyone who is good friends with a cat knows what I'm talking about.
more to come… I'm hoping to put some motion to this project soon.
—